Lynx Entertainment boss, Ricgie Mensah has trashed reports that his artiste, KiDi is down with stroke.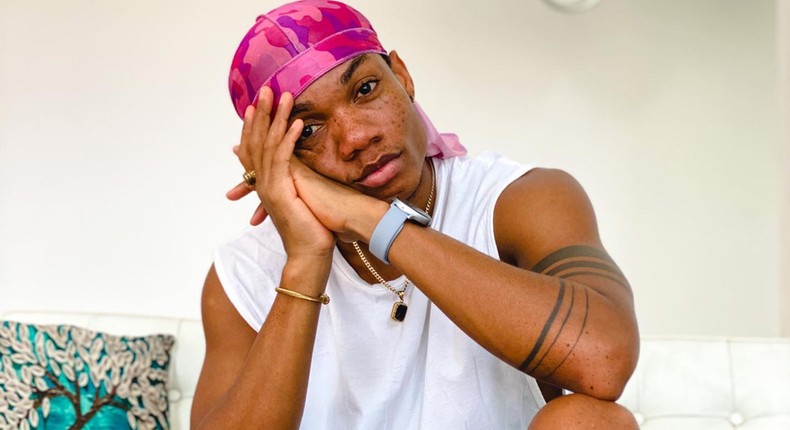 Today, 16th March 2023, unverified reports claimed that the Ghanaian singer is down with a stroke. The claim fast went viral, seeing KiDi's name pick up in Ghana's Twitter trends as fans of the singer have been worried and asking questions.
Trashing the claim, Richie Mensah has stated clearly that his artiste is not down with a stroke. According to him, the rumours are clickbait.
"KiDi hasn't had a stroke. Ignore the rumours and the click bait," he said in a Tweet shared this evening, 16th March 2023, at 06:50 PM. The post has since brought relief to concerned fans.
"Amen. I wish the speed at which they are circulating this news would have been the same they use for his projects! What a Ghana?!" a Tweep said with another adding that "it's amazing how these bloggers say things they don't know just for clout. They have no confirmation from their source or whatsoever".
KiDi hasn't had a stroke. Ignore the rumours and the click bait.

— Richie Mensah (@RichieMensahGh) March 16, 2023
I've had to make this decision to postpone the tour due to health issues and I want you to know that this decision was not made lightly. A tour of this magnitude and level of commitment it will take may put me at risk of further damage to my health.
I want to ensure that whenever we meet on tour, it will be an experience worth everything you've given me as an artist and I can only do that if I am in much better health than I am now. Apologies to all of my fans and Duke Concept. Thank you for your incredible support. I love you all so much for everything you've given me and continue to give me.
Pulse.com.gh