Ghanaian actress, Christiana Awuni has revealed that she has lost interest in getting married again after the control she faced in her second marriage, which ultimately led to its collapse.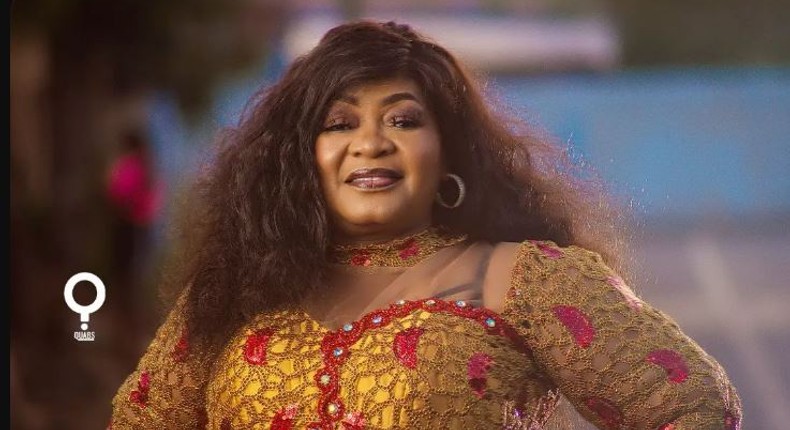 In an interview with Nayas, Awuni mentioned that her husband's possessive behaviour was a major factor in the breakdown of their relationship.
Awuni explained that her husband would try to control her movements, insisting on driving her to and from work every day.
She added that he would also monitor her interactions with colleagues and friends, especially when he was on set with her.
"I can't. I married for the second time, and that man wanted to drive me to my workplace, see what I was doing and who was talking to me, and then get me to enter the car and drive me home," Awuni explained.
The Kumawood actress also explained that her husband's control extended to where they slept, with him insisting that they sleep in the same place. "If I sleep here, that's where he will sleep," she said.
The actress cited the stress of marriage as a significant factor in her decision to remain unmarried sfter the collapse of her second marriage.
According to Awuni, "The stress of marriage has made me believe that every man I see is a female friend. If we are friends and you tell me you like me, I will cut you off, and block you."
She also disclosed that she has been through a lot and her mind is "locked," making her content with her decision to stay single.
"I have been through so much. I don't know if they will pray for me, but it's not something I think about. I have a locked mind," she disclosed.
Despite never building or owning a home, Awuni stated that she is comfortable and does not need anyone to demand that his clothes be washed or the rice be cooked.
Pulse.com.gh