The Management of the Ghana Broadcasting Corporation, operators of GTV, has released a press statement to reply to KKD's allegation.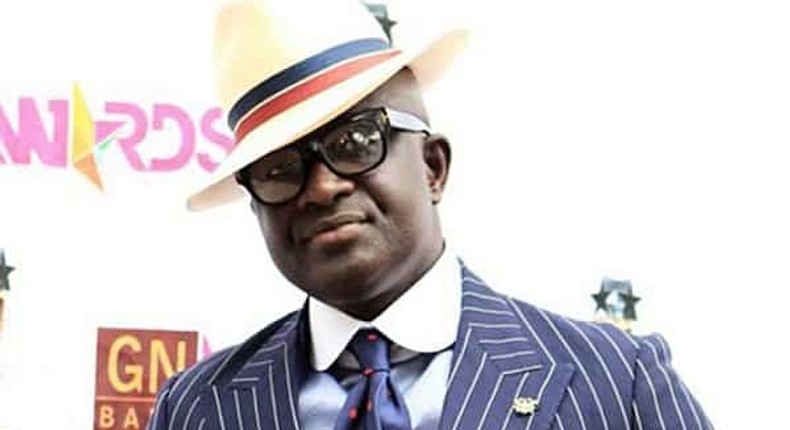 KDD in an earlier report claimed that he has been banned from appearing on Ghana Television (GTV).
According to KKD, the ban has been caused by officials of the New Patriotic Party (NPP) government led by President Nana Addo Dankwa Akufo-Addo. "They told them not to allow KKD to appear on GTV again," he said.
KKD adds that he is convinced that the GTV management and producers were used by the government to make the decision because of his blunt criticisms against the Nana Addo-led administration.
"Since they said GTV is for the nation, I have never mentioned it anywhere. But it's funny. I haven't been there since they asked me not to come. If they deny that they said that, let them ask the Director General of GTV and the producers of GTV what they said to me that made me stop going there," KKD said
Responding to KKD's claim, GBC via its press release said "if this statement is truly coming from Kwasi Kyei Darkwa, it would be unfortunate. The claim is not true and can only be a product of his imagination".
"Management of GBC wishes to put it on record that the Corporation does not take instructions from the Government when it comes to content production. Management is fully aware that it will be unlawful for Government to determine who comes on our platforms," the statement added.
Giving a reason why KKD has not been allowed to appear on GTV again, the statement detailed that "GBC is guided by the ethics of public service broadcasting journalism. We do not allow our guests to make allegations against other persons who are not present, or do not have the immediate opportunity to respond".
"We are also not into adversarial journalism, and panelists who adopt a combative style of discourse are not accommodated on GBC's network. GBC provides opportunities to panelists of all political persuasions to speak on our platforms and may retire them when there is a change in our content plan.
We also retire panelists who over time change their style of discourse into a form that is unbefitting of GBC's editorial guidelines," the statement added.
<img class="image lazyloaded imgWithMetaData" title="GBC's Press Statement on KKD's allegation" src="data:;base64," alt="KKD" width="600″ height="1071″ data-original="https://ocdn.eu/pulscms-transforms/1/cMFktkpTURBXy81ZmU5OWYwMTUyM2Y0Y2U3OTk4NWU2MGM2YzNlZmUyMy5qcGeRlQLNAljNBC_Cww" />
Pulse.com.gh